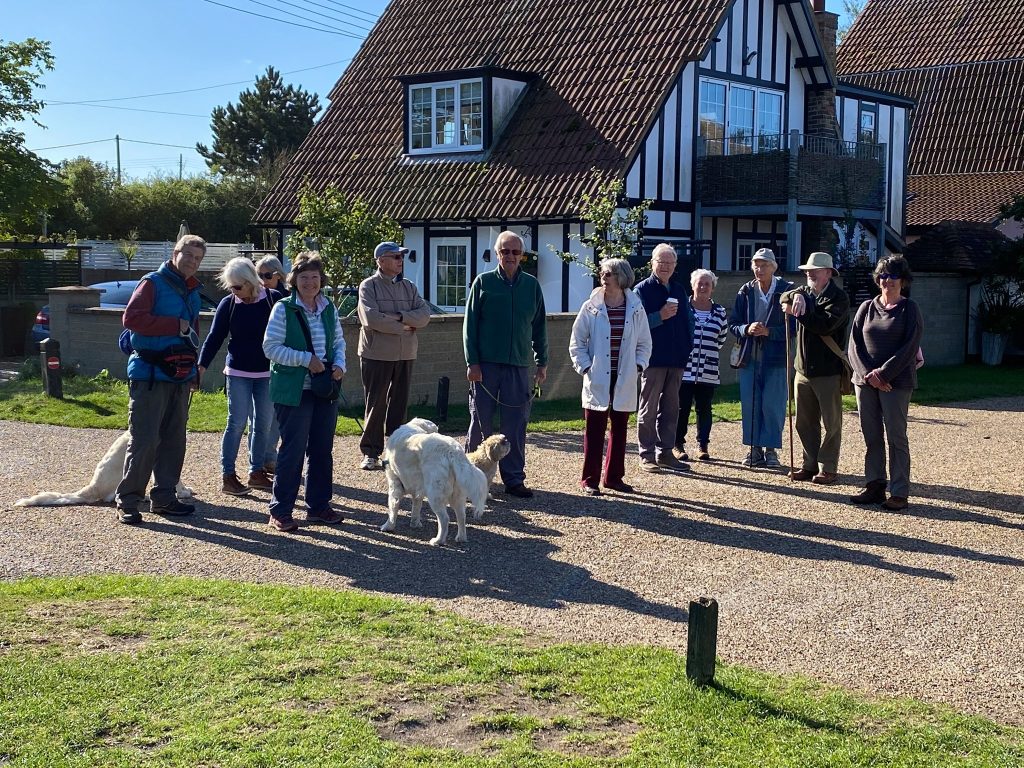 Pilgrims Together is a local ecumenical Christian group rooted in outreach and contemporary forms of worship. We are part of both the Alde Sandlings Benefice and the Lightwave Community, a Diocesan initiative (led by Archdeacon Sally Gaze and Bishop Mike). Pilgrims Together is not attached to any specific local Church community nor is it directly represented on any individual Church PCC, but rather sits at Benefice level, overseen by the Bishop's Mission Order. Since its inception at the beginning of 2018, Pilgrims has been championed through the involvement and support of our Benefice Clergy.
Pilgrims Together has its roots, inspiration and ongoing community set deeply within the values and ways of the Iona Community.
Pilgrims seeks to actively respect and welcome all people who desire to express their Christian faith in diverse ways, by encountering and engaging in new and meaningful worship materials. We also seek to welcome people who wish to engage, potentially for the first time, with a different expression of 'church' to that offered in more traditional local church settings. The welcome is to all.
We gather both in person and online. Our in-person community is drawn from around the area of Aldringham, Thorpeness, Leiston, Saxmundham, Aldeburgh, Knodishall and Friston. An example of one of these gatherings is our outside worship by the boating lake in Thorpeness on Sunday mornings throughout July and August.
Our online community gathers from within the same locality and from much further afield (Suffolk and beyond).
Whenever and wherever we gather, we seek to create community where all are welcome, and everyone is encouraged to participate and lead. We seek to build a community that is Christ centred and focused on sharing our own stories and exploring together.
Renewal of worship is central to both online and in-person gatherings. We use the materials produced by Wildgoose Publications, the publishing house of the Iona Community.
Pilgrims also gather monthly on Saturday mornings at our local pub the Parrot. We breakfast and walk together on the first Saturday of the month and breakfast and share conversation at the Good News Faith Café on the third Saturday of the month.
We have recently visited each household on a new estate in the village with a welcome pack and spider plant containing a prayer and blessing for their new home. We endeavour to continue this welcome for any new residents we know to move into our locality.