Baptism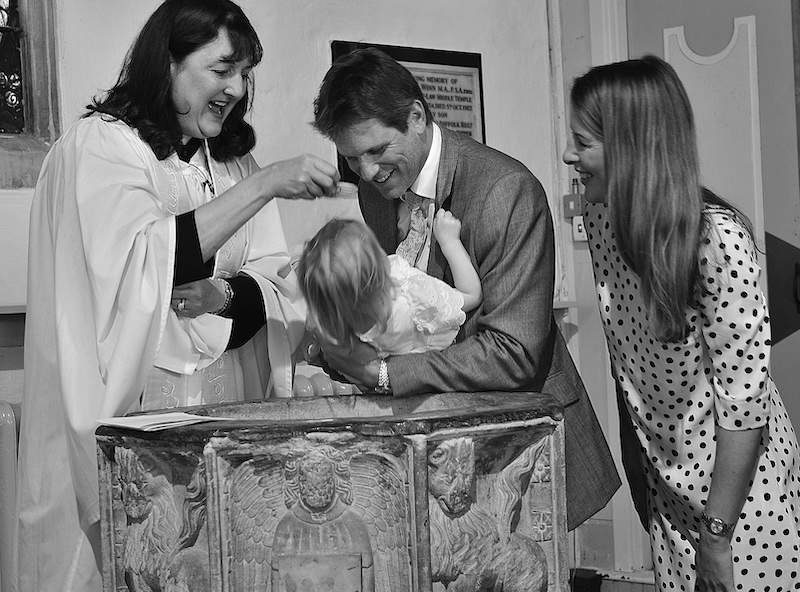 Anyone can get in touch with the church to find out about being Baptised. During the service, the child or adult will be baptised with water, and officially welcomed into the family of God. Even Jesus was himself baptised in the river Jordan. You can read about this at Matthew 3:13-17.
What is the difference between a Baptism and a Christening?
Absolutely nothing! Different people prefer to use different terminology for the same celebration.
What is a Baptism?
Your child is precious to both you and to God. By choosing to hold a Baptism, you are publically recognising this, and will make promises to teach your child that God loves them, and that you will help your child to follow the example of Jesus in their lives.
It is the start of an exciting journey for both you, and for them!
Can Anyone be Baptised?
Absolutely anybody. Traditionally, the Church of England baptises children and babies, but we welcome adults who would also like to make these declarations for themselves.
Traditionally, a person is baptised in the parish in which they live, or have strong links. If you have any questions – just ask.
Baptism is a once-in-a-lifetime occasion. If you wish to reaffirm your belief, please do chat to Rev'd Sarah about possibilities. Likewise, if you do not feel able to make the promises contained in Baptism, but you would like to mark the birth of your child, please do talk to us about possibilities.
Choosing Godparents
Godparents are really important, this is a big decision. Traditionally, a boy would have two male godparents and one female godparent, and a girl would have two female and one male. However, times have changed, and it is really up to you! What is most important is that you choose people you can trust, who will be in the lives of your family for many years to come.
They will need to be ready to make some big promises on behalf of your child – to nurture them and to guide them in their spiritual journey as they grow up. Because of this, godparents need to have been baptised themselves, but please do talk to us if you have any queries. Godparents can be any age, as long as they fully understand the promises they are making.
Adults being baptised do not need godparents.
How much does it cost?
This is a celebration we are happy and able to do free of charge, whether it takes place in the main Sunday service, or at another time. There will be an opportunity during the service to contribute to the church as a way of thanking God, but this is entirely discretionary.
I would like to talk to somebody about baptism – who should I contact?
Please see the Contact page for contact details to speak to us further about Baptism.